Even more clean kilometers
Even more clean kilometers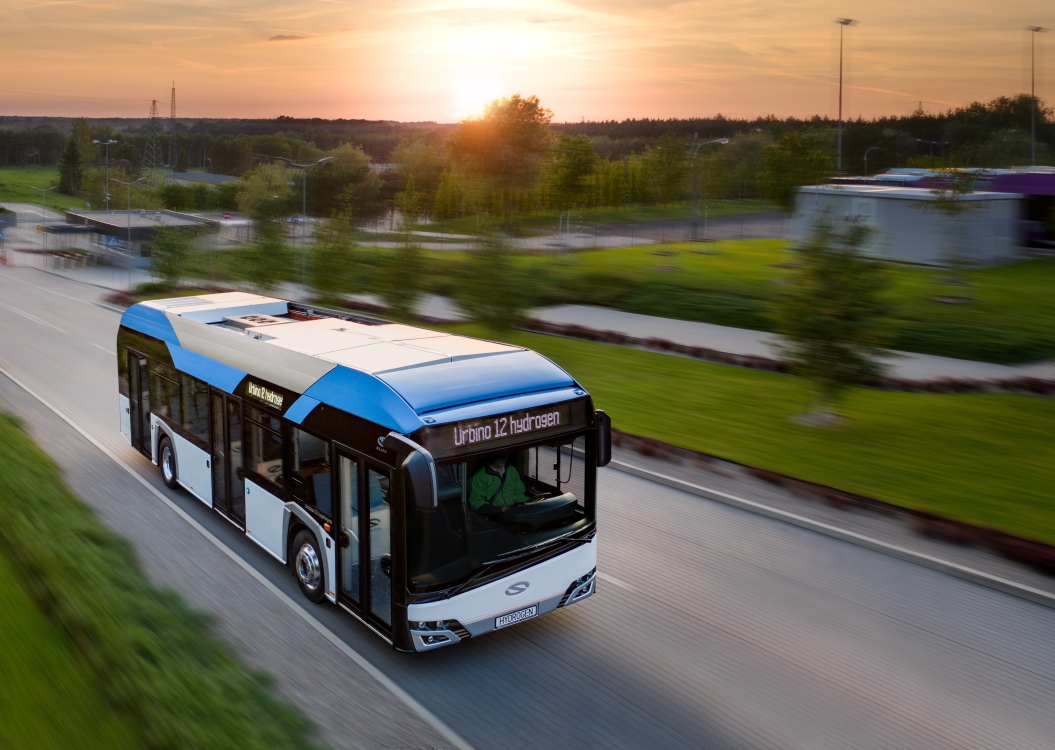 Urbino 18 hydrogen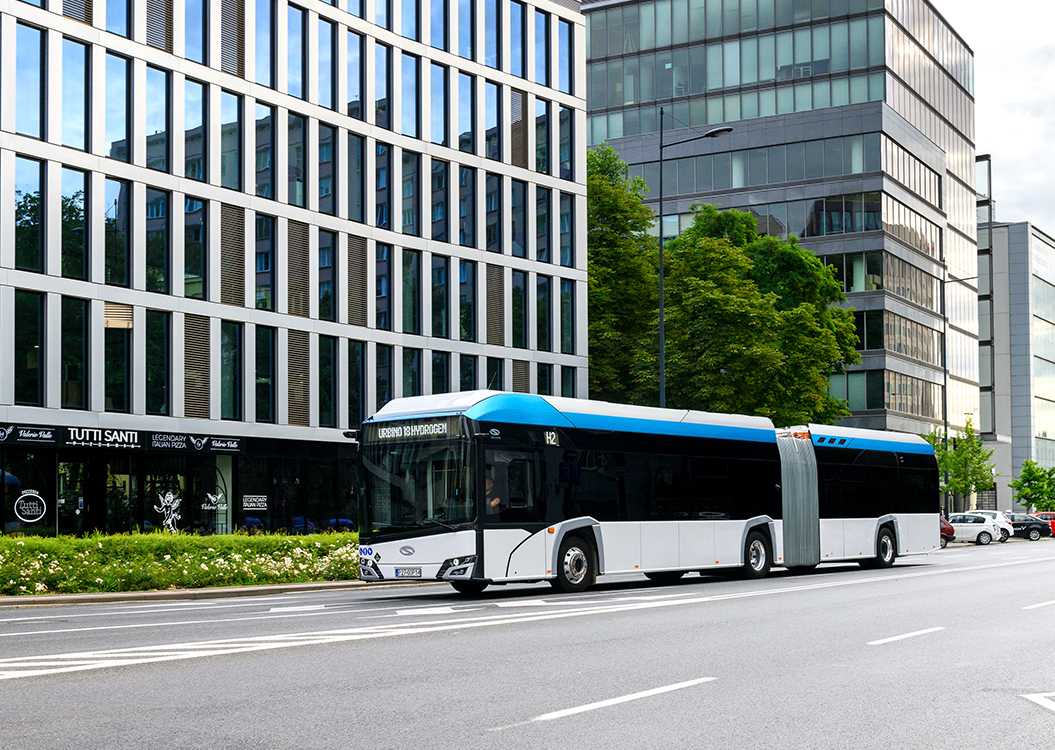 New chapter in electromobility
E-mobility is the future of public transport. Solaris Bus & Coach sp. z o.o. focused especially on development of electric drives already 10 years ago. Every day hundreds of busses running on streets in multiple European countries confirm fully electrical drive's reliability. Millions of electric kilometers run by our busses is the basis for experience. Busses powered by hydrogen cells are also a basis for completion of our emission – free portfolio.
Hydrogen technology is complementary in regard to battery drives. Development's synergy of all pillars of electro mobility will speed up the public transport's transformation to become completely emission-free. This is a key do ensure secure and pleasant future city space.
Completely emission free - the only product of the chemical reaction, which takes place in the hydrogen fuel cell is water.

Technologicaly advanced - guarantees the drive range up to 350km on a single tank.

Extremely silent - it has all the advantages of electric drive, such as no vibration and low level of noise.

The refilling time takes couple of minutes.